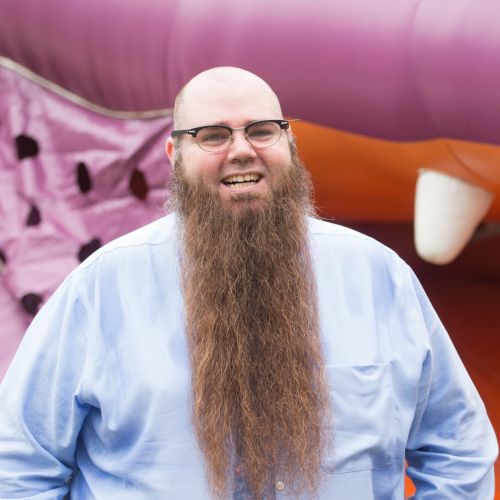 I began my ministry here at WPC in August 2017. I am a religiously and politically active Jesus loving man in the business of changing lives.  I have been a camp director, outdoor educator, high ropes and climbing facilitator, camp counselor, laboratory technician, administrative clerk, youth director, and now a co-director of family ministries. 
I am a proud graduate of Union Presbyterian Seminary in Richmond, Virginia.  During my time there I took special interest in applied theology and the problem of evil.  My ministry focuses on the spiritual practices of wonder, study of scripture, prayer, and creativity.
I am an amateur juggler, photographer, ukulele strummer, and halo handpan player.  In my free time I enjoy the company of my wife and watch all the stand-up comedy I can get my hands on.
---