Confirmation
This year-long class (October through May) helps 8th graders explore and claim their own personal faith and prepares them to make a decision about confirming the promises that were made on their behalf at their baptism (or to be baptized as a part of their profession of faith).
Participants are required to attend Sunday morning worship at WPC throughout the year, participate in 20 hours of classes, complete a service/mission project of their own design, and visit other worship services such as a Catholic mass, a Jewish Shabbat service, and a prayer service at a mosque.
Each student chooses an adult mentor from the congregation, who helps them in the process of discerning what they believe about God, Jesus, the Holy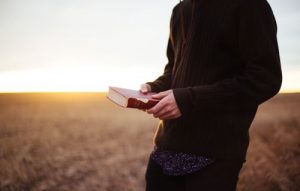 Spirit, Scripture, the Church, and the Presbyterian tradition.
At the conclusion of the program, each writes a personal statement of faith to share with the Session and with the congregation during worship on Confirmation Sunday.